All Soul-Felt Services are designed for positive results and lasting change!
From traditional hypnosis like quitting smoking, losing weight, and enhancing sports performance, to helping you learn to meditate so you can learn to relax and awaken from within, Michelle Skaletski-Boyd will guide you on a Soul Journey that is a perfect fit for you.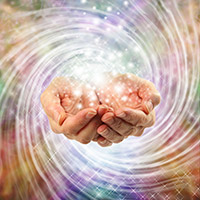 Michelle Skaletski-Boyd has been serving Montana since 2009.
Michelle is a Reiki Master Teacher and an internationally recognized practitioner in the field of Clinical Hypnosis and NeuroLinguistic Programming (NLP).
As a Reiki Master Teacher, Michelle practices the traditional Usu Shiki Ryoho method of this healing art originally taught by Dr. Mikao Usui, a Buddhist Monk who was the founder of Reiki in Japan in the early 20th Century.
As a Board Certified Hypnotherapist and long-standing member of the International Medical and Dental Hypnotherapy Association, as well as a student of the NLP Institute of California, and a former Best Psychic Medium (Bob Olson's "Genuine & Legitimate Psychic Mediums List") Michelle is a sought after practitioner in her field.
Using a combination of tools, clinical services can assist adults and children with:
Anxiety
Afterlife Communication
Career Path and Life Direction
Depression and Negative Thinking
Fears and Phobias
Grief Release
Inner Child Healings
Insecurity
Insomnia
Intimacy and Frigidity
Memory Retrieval
Mental Clarity and Personal Empowerment
Past Life and Age Regressions
Pain Management
Parts Therapy
Peak Athletic and Sports Performance
Personal Development
Procrastination
Progressive Relaxation and Meditation Techniques
PTSD
Public Speaking / Social Anxiety
Self-Sabotage
Spiritual Healing
Smoking Cessation
Substance Use
Stress Management
Test Anxiety
Traumas and Triggers
Visualization and Manifestation Methods
Weight Management
Work Life Balance
…and So Much More!
Individual sessions range from 60-90 minutes in length with cost saving package rates available.
Enjoy long distance services from the comforts of your home or enjoy an in person appointment in office. Serving Montana Flathead Valley residents in Whitefish, Columbia Falls, Kalispell and surrounding communities to include Alberta Canada and nearby providences.
The International Medical and Dental Hypnotherapy Association® is the largest Hypnosis organization focusing on Hypnosis and Healthcare and with this comes full transparency which is why it is important to understand Michelle Skaletski-Boyd is not a doctor nor should any SoulFelt Service or any part of your clinical hypnosis experience be construed as medical or psychological advice. Please check with your healthcare practitioner to ensure these services are a good complement to your medical treatment and medications.