Your Soul-Felt Menu of Services below is designed to offer positive results and lasting change!
From traditional hypnosis like improving perception and sports performance, to clearing out traumas to help you relax and awaken from within, all Soul Journeys are customized just for you.
Michelle Skaletski-Boyd founded her business in 2006 and has been treating hypnosis clients since 2009.
Michelle is a Reiki Master Teacher and an internationally recognized practitioner in the field of Clinical Hypnosis and NeuroLinguistic Programming (NLP).
As a Reiki Master Teacher, Michelle practices the traditional Usui Traditional Reiki method of this healing art originally taught by Dr. Mikao Usui, who was the founder of Reiki in Japan in the early 20th Century.
As a Clinically Certified Hypnotherapist and long-standing member of the International Medical and Dental Hypnotherapy Association, as well as a student of the NLP Institute of California, and a former Best Psychic Medium (Bob Olson's "Genuine & Legitimate Psychic Mediums List") Michelle is a sought after practitioner in her field helping others journey into higher realms.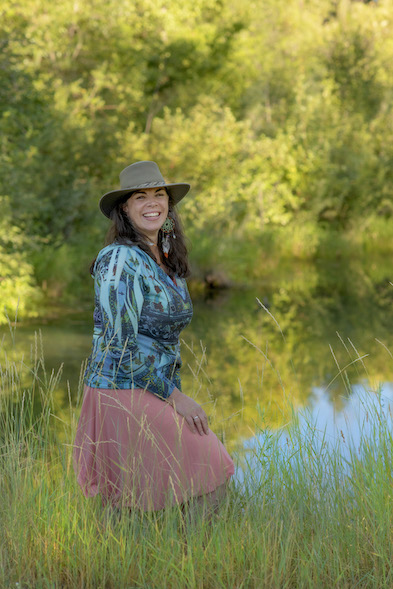 Using a combination of tools, clinical services can assist adults and children with:
Anxiety
Afterlife Communications
Auto-Immunities
Career Path and Life Direction
Depression and Spiral Thinking
Fears and Phobias
Grief Release
Inner Child Healings
IBS/gastrointestinal Issues
Insecurity
Insomnia
Intimacy and Frigidity
Memory Retrieval
Mental Clarity and Personal Empowerment
Past Life and Age Regressions
Pain Management
Peak Athletic Performance
Personal Development
Pre and Post Surgeries
Procrastination
Progressive Relaxation / Meditation
PTSD (flashbacks/recurring memories)
Public Speaking / Social Anxiety
Self-Sabotage
Soul Journeys
Sports Performance
Stress Management
Test / Exam Anxiety
Triggers and Traumas
Visualization and Manifestation
Work Life Balance
…and So Much More!
Are We A Good Match?
If you resonate with my page and my services and are also open to leaving your comfort zone which means being in the presence of someone who appreciates essential oils, crystals, pendulums, astrology, dream interpretation, afterlife messages, universal signs, numerology, oracle decks, and channeling Higher Self messages than the answer is YES.
Individual sessions range from 75-120 minutes in length with cost saving packages available. (Locals, ask about the special bundled rate)
Enjoy virtual telehealth services from the comforts of your home. Or, enjoy an in person appointment in office, serving Montana Flathead Valley residents in Whitefish, Columbia Falls, Kalispell and surrounding communities to include Alberta Canada and nearby providences.
Medical Hypnosis Client Testimonial
"I hope with all my heart this reaches people in such a way so that they too can take this journey with Michelle to higher self and healing. Before connecting with Michelle I was at a place in my life where my health felt stuck.  A doctor had diagnosed me with a condition called Gastroparesis, said to be incurable with slim treatment options and an even lesser understanding of how or why it occurs. Come to find out there was a far deeper truth behind my physical problems with a solution to be found deep within.
Prior to working with Michelle I had tried everything I thought would help and things weren't getting better.  I had read everything I could about my diagnosis and started believing all that was listed knowing there was a missing piece to the puzzle of my wellness, and let me tell you my experience with Michelle was it.
What Michelle helped me see was that I had spent much of my life in a self-sabotaging lower vibration pattern becoming so familiar with it that by the time the doctor had put a label on my bodily discomfort and symptoms it was second-nature to give my power away and accept my demise without a lot of concrete evidence, keeping me further locked into the pattern of "illness."
My gut had no choice but tell me,"Hey you've been in this state too long. Your perception of your self and others needs to change, and you have the power to respond differently starting now." To my amazement my gut issues were all a gift in disguise.  By making gradual changes in how I showed up for my self, I was free to control what outcome I desired and, in turn, heal my body for good.
It didn't take us long to get to the source of how and why my physical discomfort manifested and what my body needed in order to return to wellness.  Every session with Michelle was like energetically taking another big step up on my staircase of healing. This self-transmutation catapulted my body's ability to be symptom-free. I am now eating naturally again, all the while drawing closer to my highest self.  Every ah-ha moment and hidden gem revealed during my soul sessions drew out more and more inner-truths… so many fascinating connections and links of my whole life that I never knew were relative to one another such as ways symptoms could surface and stem from a dis-ease.
It was astonishing how everything took shape not just in our time together, but while I was doing my inner work in-between connecting with Michelle. She gave me the tools and assistance I needed to learn, so I could shape-shift, grow and bring everything full circle into a beautiful creation of a healed self.
Participating in sessions with Michelle is going to land on your list of blissfully impactful life experiences you'll never forget.  It certainly did for me.  So much so the English language doesn't have to words to accurately describe how phenomenal it was. With consistent focused inner work, your life and transformation will manifest before you like a flower blooms.
Michelle is dedicated to being a loving genuine guiding hand to assist you to the other side where the grass truly is greener and brighter.  Without a shadow of doubt stepping into this journey integrated and uplifted my soul to a whole new meaning of "fly like an eagle."
It was and always will be a blessing, honor and, true pleasure. "
~ L. Parkhurst, New Hampshire
The International Medical and Dental Hypnotherapy Association® is the largest Hypnosis organization focusing on Hypnosis and Healthcare and with this comes full transparency which is why it is important to understand that though Michelle Skaletski-Boyd is highly trained in Medical Hypnosis, she is not a doctor nor should any SoulFelt Service or any part of your clinical hypnosis experience be construed as medical or psychological advice. Please check with your healthcare practitioner to ensure these services are a good complement to your medical treatment , medications, and overall health.